"Shinokubo""Seibushinjuku""Higashishinjuku"
Traditional Thai Massage Suekjai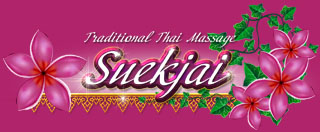 Shinokubo Thai Massage Suekjai
Phone.03-6205-5354üÜ
CALL

| | |
| --- | --- |
| Map | Phone |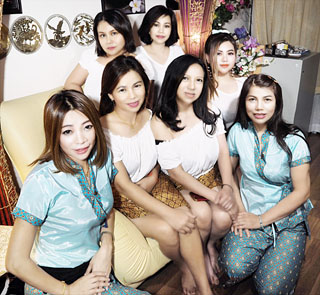 Traditional Thai Massage SukJai is a Shin-Okubo Thai Massage Salon. JR Yamanote Line "Shin-Okubo" Station 5 minutes, Seibu Shinjuku Line "Seibu Shinjuku" Station a 5-minute walk, Toei Oedo Line "Higashi-Shinjuku" Station a 6-minute walk, it is the second floor of the apartment side of Joban Street Don Quijote. At Traditional Thai Massage SukJai, Thai Traditional Thai Massage offers massage. If you live and work in Shinjuku, Shin-Okubo Station, Okubo Circle, and Nakano, Yoyogi, Takadanobaba, etc., please do not hesitate to come.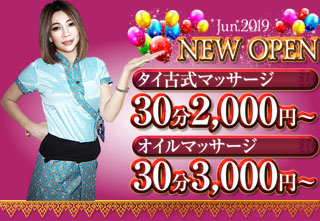 Traditional technique "Traditional Thai massage"
Relax your body and mind
In a relaxed time
Stress is also relieved.

The traditional Thai massage is performed with a relaxed rhythm, and is a massage that relaxes the body and mind, with a well-balanced combination of pressure by fingers and palms and stretches that bend joints.
Soothe everyday fatigue with the traditional Thai massage that is said to be the most comfortable in the world, and spend a healthy day.
In Thai traditional massage, physical upset is considered to be due to stagnation of blood flow around the body. Originally, when blood flow is flowing steadily, natural healing power works and the body is functioning normally. Although this is a healthy condition, excessive stress and the resulting autonomic nervous system damage the balance of the body, and the natural healing power does not function properly and appears as a symptom of "disease."
If you feel that "Today is very tired" and "Somewhat bad recently", please take a Thai traditional massage. I felt that my body was so light and light that I feel well.


üčService feeüč
Traditional Thai Massage
30min. 2,000yen
60min. 4,000yen
90min. 5,000yen
120min. 7,000yen
180min. 10,000yen
Oil Massage
30min. 3,000yen
60min. 5,000yen
90min. 6,000yen
120min. 7,000yen
180min. 12,000yen

Staff nomination charges 1,000yen



Therapist



üčSalon dataüč
Traditional Thai Massage Suekjai
üž169-0072
1-17-3, Okubo, Shinjuku-ku, Tokyo.
Garden heights 201
Phone.03-6205-5354
üÜCALL



üčTrafficüč
JR Yamanote Line 5 minute walk from "Shinokubo" station
Seibu Shinjuku Line 5 minute walk from "Seibushinjuku" station
Toei Oedo Line 6 minute walk from "Higashishinjuku" station



üčBusiness hoursüč
11: 00amü`2: 00am
7 days a week



PC site(Japanese)